Last weekend I was at HeroesCon 2012 in Charlotte with my good friends Tamsin Silver and Stuart Jaffe. We sold some books, bought some art, and pretty much broke even except for the buttrape of Sunday parking because they were charging $25 at my preferred lot thanks to the Tim McGraw/Kenny Chesney concert that night at the stadium. Bastards.
But I had an awesome painting commissioned by the amazing John Hairston, Jr.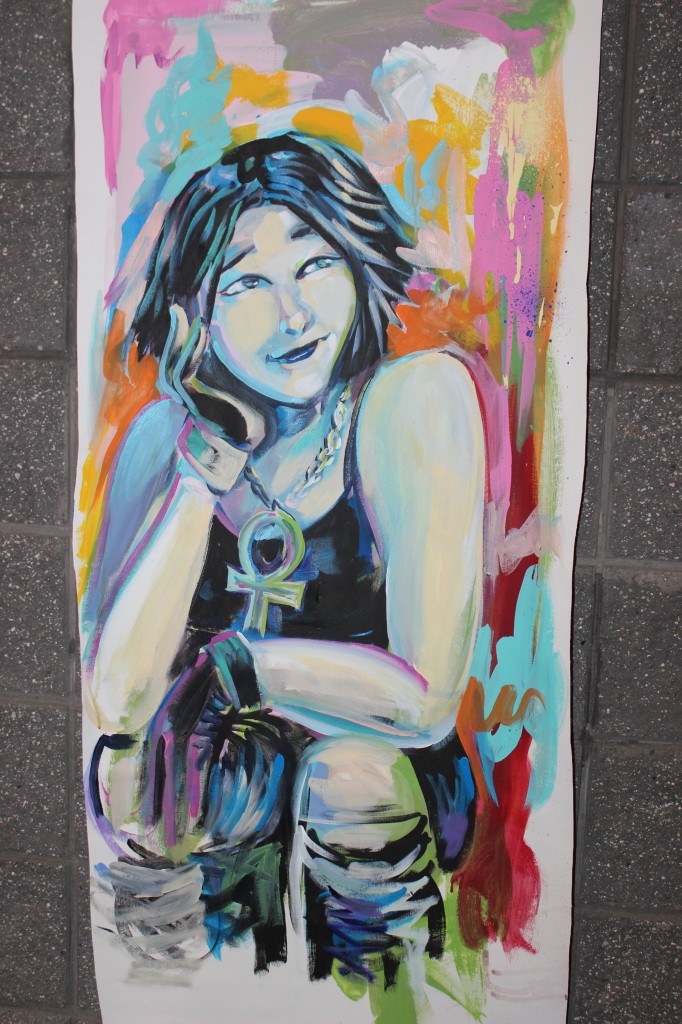 Then this weekend I'll be in Louisville returning to the scene of the crime at Fandom Fest 2012! Last year we dubbed this con Sweat-Fest because the AC died on one of the hottest weekends of the year. I drove eight hours knowing pretty much NO ONE at the con, and over the course of the weekend and more than a few drinks created some awesome friendships with people I'd met briefly before, and some folks I met that weekend, including my publisher, who is awesome. This year the con has upgraded to the super-awesome Galt House in downtown Louisville, so there's no worries about the air conditioning, and Stephen Zimmer has put together an incredible slate of panels. I'm committed to right around 12 hours of programming, and I'm really looking forward to it.
Here's where to find me –
Friday – 5:30 PM – Taylor Room – Self-Publishing Panel – I might know a little about this.
Friday – 8:30 PM – McCreary Room – Shrewsbury Night Live! – Me, Steven Shrewsbury, James R. Tuck and Brady Allen – The Steel Curtain of Fantasy Fiction in a free-form free-for-all. There will be beers drank and poetry recited.
Saturday – 10AM – McCreary Room – Publishing Paths – Making smart choices regarding your career and watching me try not to piss off my publisher who will be sitting right next to me on the panel 🙂
Saturday – 1PM – Beckham – Humor in Fantasy Fiction – I'm technically not on this panel, but I've warned everyone that I'm crashing, so if you see a big dude wearing a luchador mask sitting behind the table, it's probably me.
Saturday – 5:30PM – Morrow – Best YA Characters – Because if you don't have good characters, nobody gives a shit.
Saturday – 7PM – Collins Room – Book Tasting/Literate Liquors Live! Jackie Gamber and I will pair books with different teas and liquors, then we'll tag-team some books and pair them with each. There will be shots for the audience. I will be drunk by the end of the panel. Someone should video this. For realz.
Sunday – 10AM – Beckham Room – Ebooks and Hangover remedies – the hangover remedy part is unofficial, but it's a con on Sunday morning, so we'll all need them.
Sunday – 11:30AM – McCreary Room – Writing a Series – how not to suck at it. I suggest lots of beer. For you, and your readers.
I'll also have a table in the Dealer's Room where you can probably find my long-lost brother James Tuck hanging out, as well as the always beautiful and charming Kalayna Price (I have no idea why she hangs out with me, but I'm glad she does!). We'll be there from Friday afternoon on.
I'll be in the bar every night, and I hope to tape several episodes of Literate Liquors while I'm there. By the way -tomorrow afternoon – Faith Hunter on Literate Liquors!