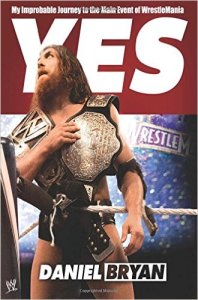 I don't do many book reviews. The reason is simple – I read mostly in the genre in which I write, and if I don't like a book, I still work with these people, so I'm keeping my fucking mouth shut. Also, if I don't like a book, I seldom finish it. There's a lot of shit on my TBR list, and it's gotta be pretty good to make it to the top.
But I had a long road trip this week, from Charlotte to Nashville and back, so I decided that a new audiobook would be just the thing for my trip. I'll go ahead and apologize  to all my Tennessee and Nashville friends for not visiting – but here's the schedule for the trip. I left Charlotte at 11AM Wednesday. Got to Nashville around 4:30 PM, had dinner at 7PM with a couple of guys from work (BTW, I also started a new day job, which I'll talk more about later, and I'm starting a small publishing company later this year, which I'll talk more about later as well). Then I slept, got up and was at Skyway Studios in Nashville at 11AM for an Arri Lighting LED demo from 11-4, then drove home, arriving home a couple minute before midnight last night. So I didn't really have any time to stop and say hello. I'll catch you next time, I promise.
But anyway, the book I chose for the trip was Yes! My Improbable Journey to the Main Event of Wrestlemania by Daniel Dryan with Craig Tello. And while I enjoyed the story, and much of the narration, there are some bits I wanted to talk about.
First off, the structure of the book was strange, and disjointed. The odd-numbered chapters were a third-person narrative, I assume written by Tello, detailing the events of the week leading up to Wrestlemania 30 in New Orleans. It was a fairly close look at the activities of a WWE superstar leading up to the biggest event of the year, but it was dry as toast. It was written in very much AP reporting style, which is fine for newspapers and internet articles, but over 20,000 words is kinda like listening to paint dry. Then there's the narrator for those sections of the book, who I hated. Peter Berkrot would be a fine narrator for fiction, but a guy with a moderately strong Southern accent narrating the actions of a Pacific Northwest wrestler working in New Orleans was jarring every time his voice came on. And his inability to pronounce some of the wrestler's names was just sloppy and shoddy work on the part of the producers. I know how the deal works – you either give your narrator a pronunciation guide, preferably recorded, or they get in touch with you and ask how they pronounce names.
OR THEY GO ON YOUTUBE AND LOOK UP HOW TO PRONOUNCE "MARYSE," BECAUSE SHE WAS ON TV FOR YEARS, YOU JACKASSES!
Sorry, but there's zero excuse for getting the pronunciation wrong on a WWE diva's name. She's famous, for fuck's sake.
Then there was Bryan's part of the book. The even-numbered chapters were Daniel Bryan telling his life story leading up to Wrestlemania 30, and it was okay. Bryan admits early on that he's not a writer, and isn't comfortable talking about himself, and that shows. His prose is pretty dry and workmanlike, and could certainly have used the help of a good ghost writer to punch it up a little, but it was fine. He reads well enough, and if he never gets too excited about anything, it just goes to emphasize the things he says about his real-life character, that he's pretty even-keeled. His narrative bits are totally bland, but harmless, like mashed potatoes.
The most jarring part of the book was at about the one-third mark, when suddenly Bryan was narrating one of the third-person sections, and talking about himself in the third person. I don't know if the chapter was missed when the other guy was recording, or if it was recorded and sounded like crap, so they just had Daniel do that chapter, but after alternating for several hours, suddenly there were three DB-narrated chapters in a row, and they weren't the first-person narrative that we were used to from him. So that was a production thing that I found really jarring.
So I give it only two stars for production, and really only three stars as a book. I'd give it more if Daniel's sections had been longer, and the reporting sections had been much shorter, because listening to him talk about his career, his setbacks, his love for Brie, the loss of his father, his family life, his frustrations at WWE, his love for the indies – all that stuff was gold. I wanted twice as much of that stuff and less than half as much of the shit surrounding WM30. That story has been recounted over and over so many times that any wrestling fan is sick of hearing it, and let's face it – a casual fan isn't buying a Daniel Bryan autobiography. The stuff that was there, in Bryan's words, is gold, there just needs to be more of it.
My final verdict – 2.5 stars out of a possible 5. It's worth it if it's on sale or you have some Audible credits, but don't waste full retail on this one.
Narration – Berkrot – 2/Bryan 4
Production – 2
Story – Tello – 2/Bryan 4