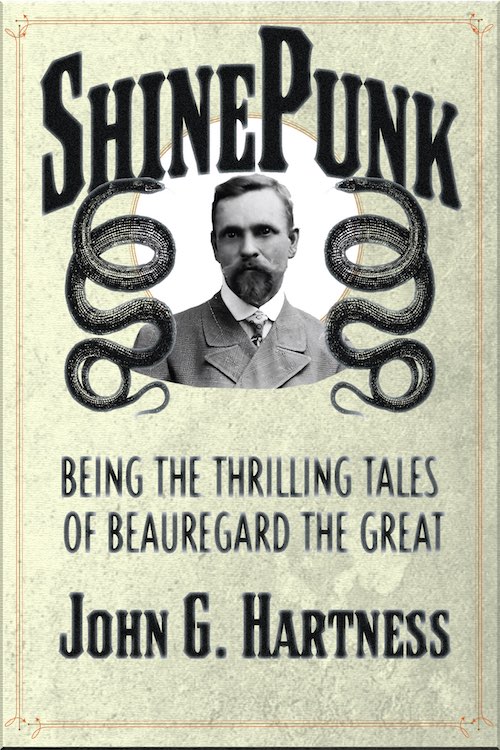 Here's a quick rundown on what I'm reading this week (and maybe some of last week, because I forgot to do this post last week).
Currently I'm in the middle of (more like 3/4 of the way finished with) Jake Bible's Salvage Merc One. I've had this on my e-reader for a while, I probably picked it up when it was on sale because I like Jake's writing, and he's a good friend. I'm really enjoying it so far. It's mil-SF, but like most of the stuff I enjoy, and most of the stuff Jake writes, it's got a fun snark to it, and a protagonist that isn't a superhero. I like a hero that can (and does) take a beating, and the merc in this one certainly fits that bill! Light-hearted sci-fi with heart and plenty of explosions! Highly recommended!
I'm listening to Christopher Golden's Ararat, which is old-school slow-burn horror, the kind of stuff that very few people are writing nowadays. Chris can really pull it off, and while I'm not too deep into the book, only 3-4 hours so far, it's starting to pick up steam and I can already tell that this one will barrel to a hellacious conclusion. His Snowblind was one of my favorite books a few years ago, and this one looks to be a worthy successor.
There would be more, but my internet is being goofy as fuck, and isn't wanting to pull up books on Amazon for me to link to, so go ahead and Google that shit. Buy the books I've listed above, and if you feel like picking up Fireheart or one of my other books while you're over there, it wouldn't hurt my feelings. 🙂
If you're anywhere near Columbia, SC this weekend, come say hi to me, Matthew Saunders, Jim McDonald, Davey Beauchamp, and a bunch of other talented artists and folks at the Soda City Comic Con. We'll be at the convention center in downtown Columbia Saturday and Sunday, so bring us your hard-earned money, and we'll turn it into hard-earned books! Or art, in Davey's case. But anyway, bring us your cash! I'll be in Artist's Alley in booth 61. Hope to see you there!
Oh, that picture to the left? Well…there might be a new Great-Grandpappy Beauregard collection releasing this Friday, 8/25. I'll be back tomorrow with a preview!