I know, it's Wednesday. I know, this is when I'm supposed to do a How to Sell More Books Blog Post.
We'll get back to that next week. This is more important. One of my best friends had a kid, and he's got some health issues. This is your chance to get rewarded for helping somebody out.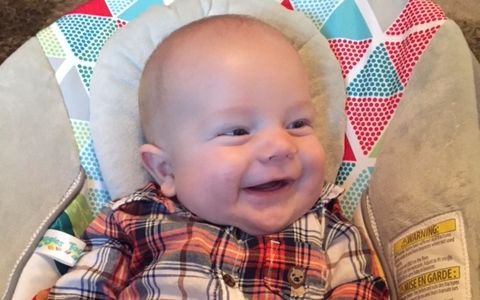 See that cute little bastard in the photo? That's my little buddy Wesley. He's my friends Rich and Kat's kid, and he need a new liver. Now, I know, a lot of us need new livers, but that's because of our poor life decisions. Wesley hasn't had time to make any shitty life choices yet, so he needs a hand. If you could find it in yourself to donate something to Wesley's transplant fund, I'd really appreciate it.
I'll even sweeten the pot.
Donate $5 – I'll send you an ebook of Redemption Song, my Quincy Harker Short Story
Donate $10 – I'll send you an ebook of Amazing Grace, my new novel release.
Donate $20 – I'll send you your choice of collected Harker or Bubba ebook (Year 1, Year 2, Year 3, you get the idea).
Donate $50 – I'll name a faerie after you in the Bubba book I'm working on right now. Plus choose an ebook reward from a lower tier.
Donate $100 – I'll name the big monster of this Bubba book after you. Plus choose an ebook reward from a lower tier.
Donate $250 – I'll send you, anywhere in the world, a signed hardback first edition (you can tell it's a first edition because there's a typo on the back cover! There were only two of these ever printed) of Harker Year One. This is a limited offer of ONE. UPDATE – This reward is already gone, because people are AWESOME! But don't let that stop you from giving. I'll come up with something excellent for you, I promise!
You can also just donate without asking for anything in return. Tell me about it when I see you, and I'll give you a big-ass hug.
If you choose to donate, please email your receipt to me – john AT johnhartness.com, so I know you did a cool thing.
Thanks, and feel free to share. We'll get back to our regularly scheduled pimping and promotion soon, but for now, I wanted to try and help a Junior Adventurer.