Something is goofy with Amazon's uploader today, or at least I'm having issues. So if you want my new novella, which features Cindy Slaughter, a new character, you'll have to buy it here or on Barnes & Noble until I get all that shit sorted.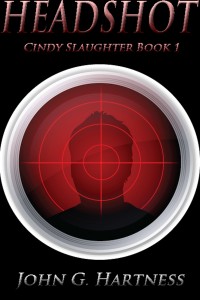 Here's the cover, and a sample. If you enjoy the sample, spread the word. And included with this novella (about 30,000 words, or 100 pages) is the complete first Bubba the Monster Hunter story – Voodoo Children. AND you get Gone Daddy Gone, a Black Knight Chronicles prequel. AND you get the first chapter of Genesis, Book I of the Return to Eden trilogy.
All for just $2.99.
If you have an iPad or a Nook, I can send you the ePub file from here as well. Just click the appropriate box. This would be a pretty good intro to my writing if you've got a friend you want to read cool stuff, since the novella is a complete story, then there's the intro to Bubba and the intro to the Black Knight boys. So help spread the word!
Thanks, and enjoy!